Adidas Adifom Superstar shoe review
Chilla Pertilla Put us up on the New Adidas Adifom Foams.
SHOE REVIEW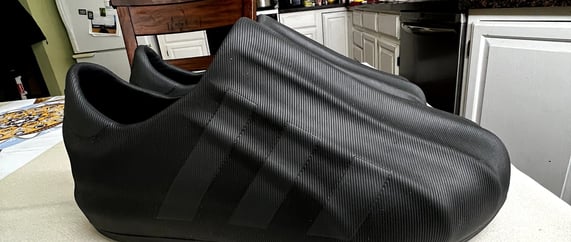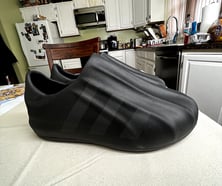 As a hip hop artist who's been around as a fan from pretty much the beginning of the art, I am excited to share my thoughts on the latest release from Adidas - the AdiFom Superstars Triple Black Edition. These new foam one body sneakers feature the iconic three stripes design and stay true to the original Superstar design. They honest have that Shell-Toe Look we use to Love with the added bonus of an embossed trefoil logo on the heel tabs. As of right now they are not available for purchase in the US, but trust me these shoes are a must-have for any sneaker-head or hip hop enthusiast.
Adidas has made a commitment to sustainable production processes by using natural and renewable materials such as foam made from sugar cane. This is good a step in the right direction towards a more environmentally friendly fashion industry.
The black inner liner and all black color way plus an embossed trefoil logo on the heel tabs give these sneakers a classic street style look, perfect for any casual outfit. These hopefully drop in the US soon, as of right now you will have to go online to snag a pair overseas, trust me I couldn't wait to get my hands on a pair.
The AdiFom Superstars are a great addition to the Superstar line, staying true to the classic design while incorporating sustainable materials. As a hip hop head I can confidently say that these sneakers are a must-have for any sneaker-head or street style B-Boy.